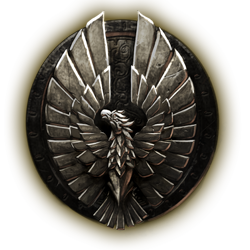 The Aldmeri Dominion is one of three factions featured in The Elder Scrolls: Online and is represented by the Eagle on the ouroboros and the colour yellow. The leader of the Dominion is Queen Ayrenn of Summerset who has assumed the throne of Alinor. They are headquartered in Elden Root in Valenwood. Races within the Aldmeri Dominion include:
They are vying with the Daggerfall Covenant and the Ebonheart Pact for the imperial throne.
All members of the Aldmeri Dominion begin their journey at Vulkhel Guard on the island of Auridon, part of the Summerset Isles.
Territory map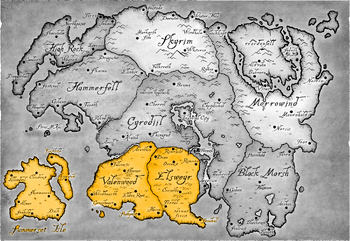 Sources